When I was pursuing art and design in highschool and I wanted something generic yet still look reasonably professional I would just do a quick google search.
The template is like this:
X photoshop tutorial
wherein X is the thing you want to do.
Removing red eye photoshop tutorial
grunge brush effects photoshop tutorial
logo photoshop tutorial
rain effect photoshop tutorial
You will get a lot of cheesy ones but if you sift through it long enough you'll either find a decent one, or learn a few tricks to come up with your own.
This one is pretty simple and classic
http://tutorialblog.org/how-to-create-a-sexy-modern-logo/
Here's a nice roundup of tutorials
http://www.allgraphicdesign.com/graphicsblog/2008/08/a-roundup-of-the-best-photoshop-logo-design-tutorials-online/
some of the results
It sounds from the way you're talking you might also be looking to just find a nice font of some kind to use over a black background. In which case I'd just type in something like "free fonts" into google and browse a few font libraries.
I always just found a sleek looking font, put it over a black background layer, and then did some awesome grunge / splatter type brushwork in between the two layers to help draw some attention to it. Looks stylized and artistic.
They ended up looking like this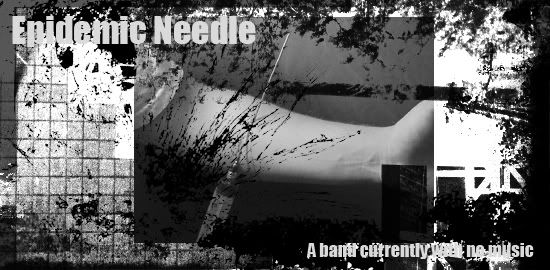 The first one is obviously a piss poor example, I did both in my grade 9 art class, there's tons of design problems with the Epidemic Needle one, mainly with the font colour being unreadable in contrast to everything else going on.
For both of those it was just generic fonts and using grunge brush sets I downloaded of the internet for Photoshop 7.0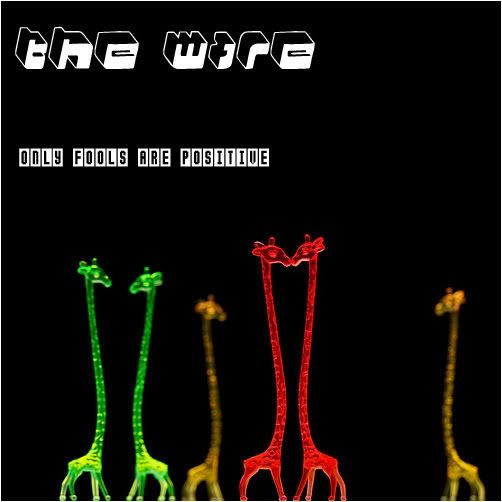 This one I did for one of the threads on this forum, all it is comprised of is a stock photo and then I grabbed some nice free fonts. Some really kickass fonts over a nice black background does really well in my opinion and is easy as shit to do.
_________________
Bowie wrote:
I come on every day and have no idea what Baltar is talking about.