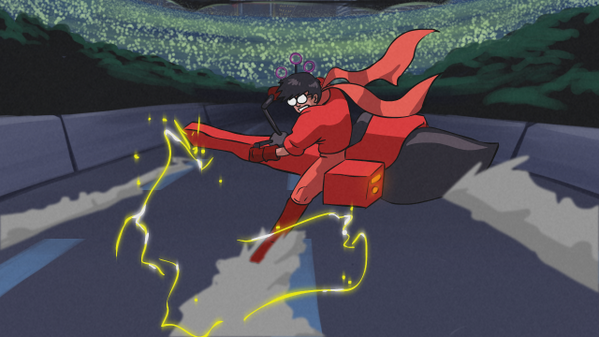 Oh boy, I can't believe this is my first official post for 2014! I really intended to start doing regular blog updates again, but ehhh, whatever. So here is the latest.
I literally just turned in a new video to Nacho Punch. I don't know when it'll go live. Could be tomorrow, could be weeks from now. I have no idea. It's a Harry Potter thing. Star Wars: The 1980s Anime did so well for Nacho Punch (it is still currently their most watched video as of this writing) that they decided to make the "1980s Anime" thing into a series. The first (well second) up is Harry Potter: The 1980s Anime. I've spent the last two months working on it as much as I possibly can. I don't know if it'll look it or not, but I really kicked my ass putting this thing together.
It was actually a pretty big decision to go ahead with this Nacho Punch deal. Star Wars was fun to create, but the idea of doing 6 more episodes just like Star Wars was kind of scary. Trying to hit deadlines and trying not to beat the joke into the ground were/are things I'm worried about. So my goal here is that even though they're being branded as "The 1980s Anime" to really try and hit all sorts of types of anime during that decade. Where as Star Wars was secretly a Voltron episode, Harry Potter is (maybe not so) secretly a tribute to Akira. I think it has a very different tone than Star Wars, and I'm hoping that as I roll along with these shorts that I'll be able to do something unique with each of them. After all, they can't all end with things turning into robots.
So I'm glad to have it wrapped up. I'm going to give myself a few days off and then roll right into the next one. You should expect these every other month or so. It's gonna be a busy year.